If you would like to print envelopes directly from REIPro to go along with your letters, then this article is for you. Printing envelopes is easy and they print in the same order that your letters did. Below is a step-by-step guide how to get your envelopes printing quickly.
Step 1
Download the #10 Envelope template by clicking the link below.

Step 2
Open the envelope template in Microsoft Word. You will need to edit the template and place your return address on it. See the image below for the section you need to replace.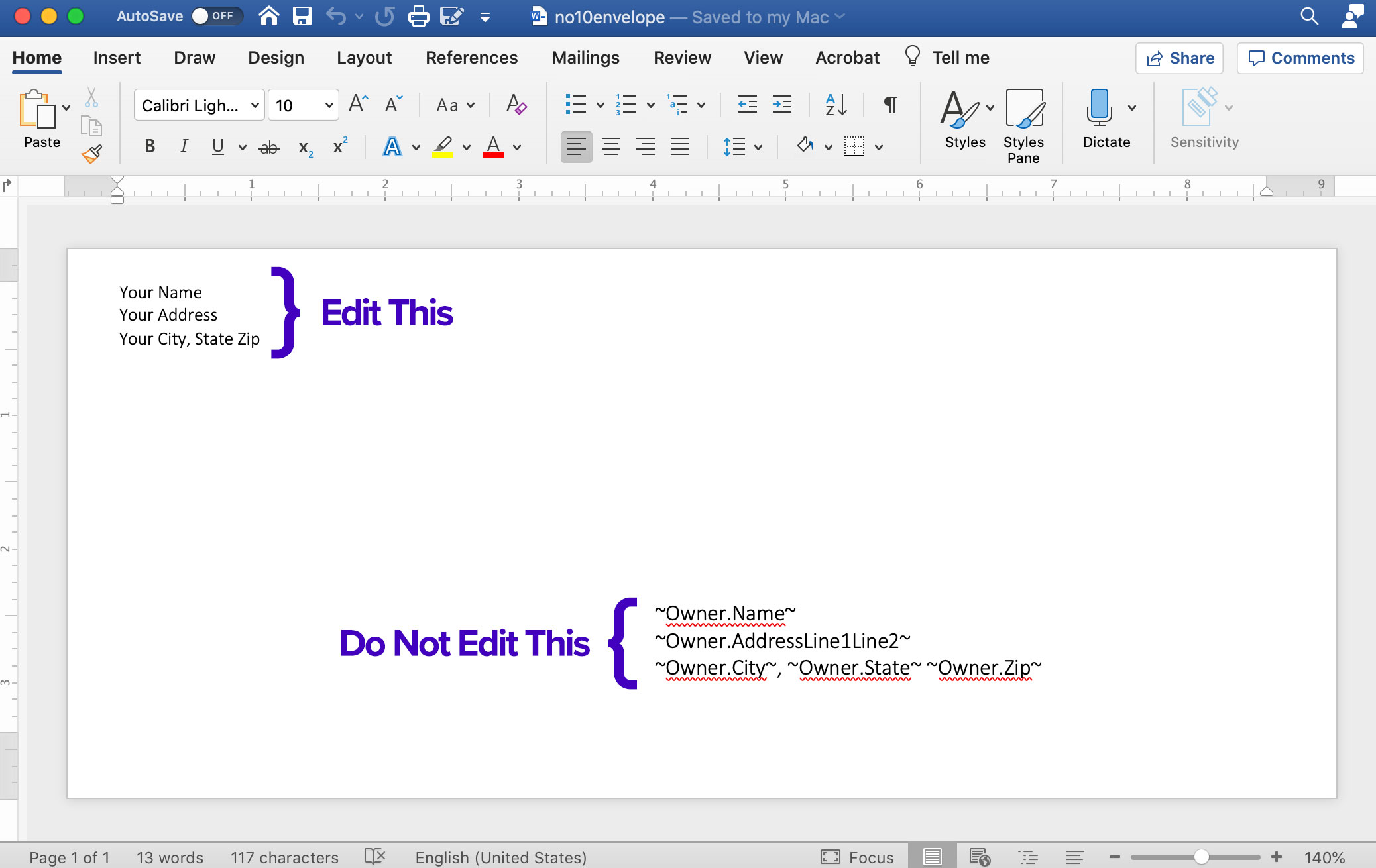 Step 3
Save the changes to your computer. Now that you have your custom #10 envelope template, simply upload it into your custom direct mail letters section of REIPro. For more instructions on how to upload a custom letter, see How to Create and Upload a Custom Letter.