To Upload a Property Picture:
Go to your saved properties by clicking on the Properties tab in the Main Menu.
Click on the address of a property you would like to upload pictures for. This will take you into that property's details screen.
Here, simply click on the main picture icon in the center of the picture area. This will open a window for you to choose a picture to upload.
You will also see some additional icons across the bottom of the picture area: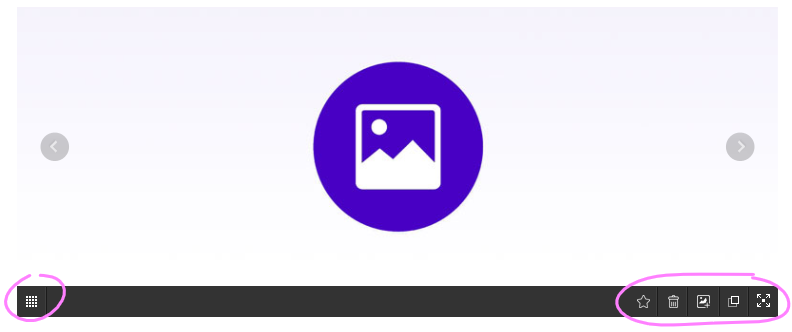 The grid icon - This will show you all of the thumbnails of the pictures you have saved.
The star icon - This will set the picture you're on as the Main image.
The trash icon - To delete a picture.
The picture icon - To add additional pictures.
The square icon - To pop-out the pictures.
The icon with 4 arrows - To view the images in Full Screen.