To add a contact click on the Contact tab at the top. Then click on Add Contact.
Now we'll be inside Contact Details to fill out.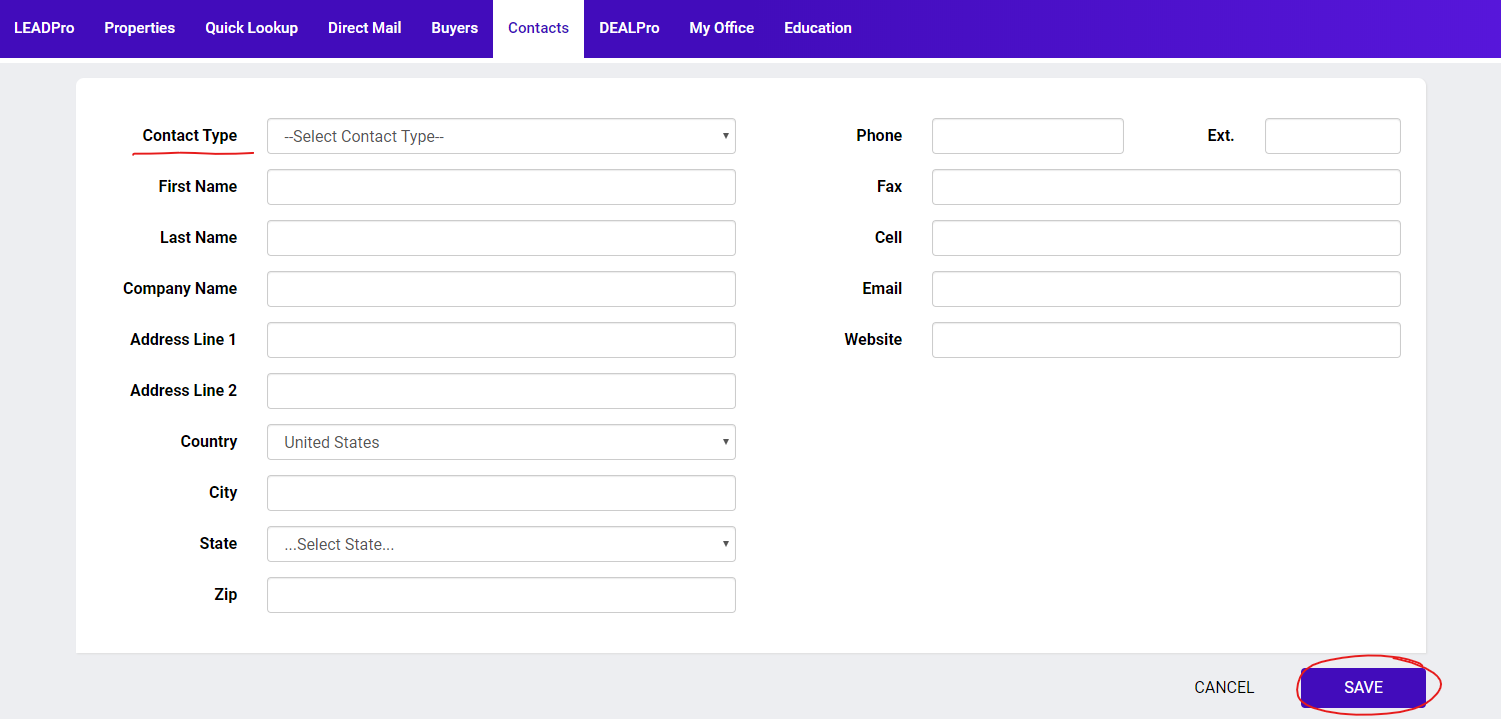 First, select the Contact Type. REIPro already comes with a list of Contact Types for you, but we realize we won't have every type of contact that you might have. So you can create Custom Contact Types directly from this drop-down box, or if you're the Administrator of the account you could do that under your Account Settings. Or if you're on a Team plan and your administrator has given you access to create Custom Contact Types, you could create that in the Account Settings area.
Continue to fill out the rest of the contact information. Once you enter all of the contact's information, simply click Save, and the screen will refresh with this new contact in your list. Of course if you need to create any notes, you may create notes on this contact after the contact is created. That's how easy it is to create a contact for your Contact List.