To upload your own form to use within the software or make available to your users to use, click on My Office at the top of the screen, and then click on the General Forms Explore button.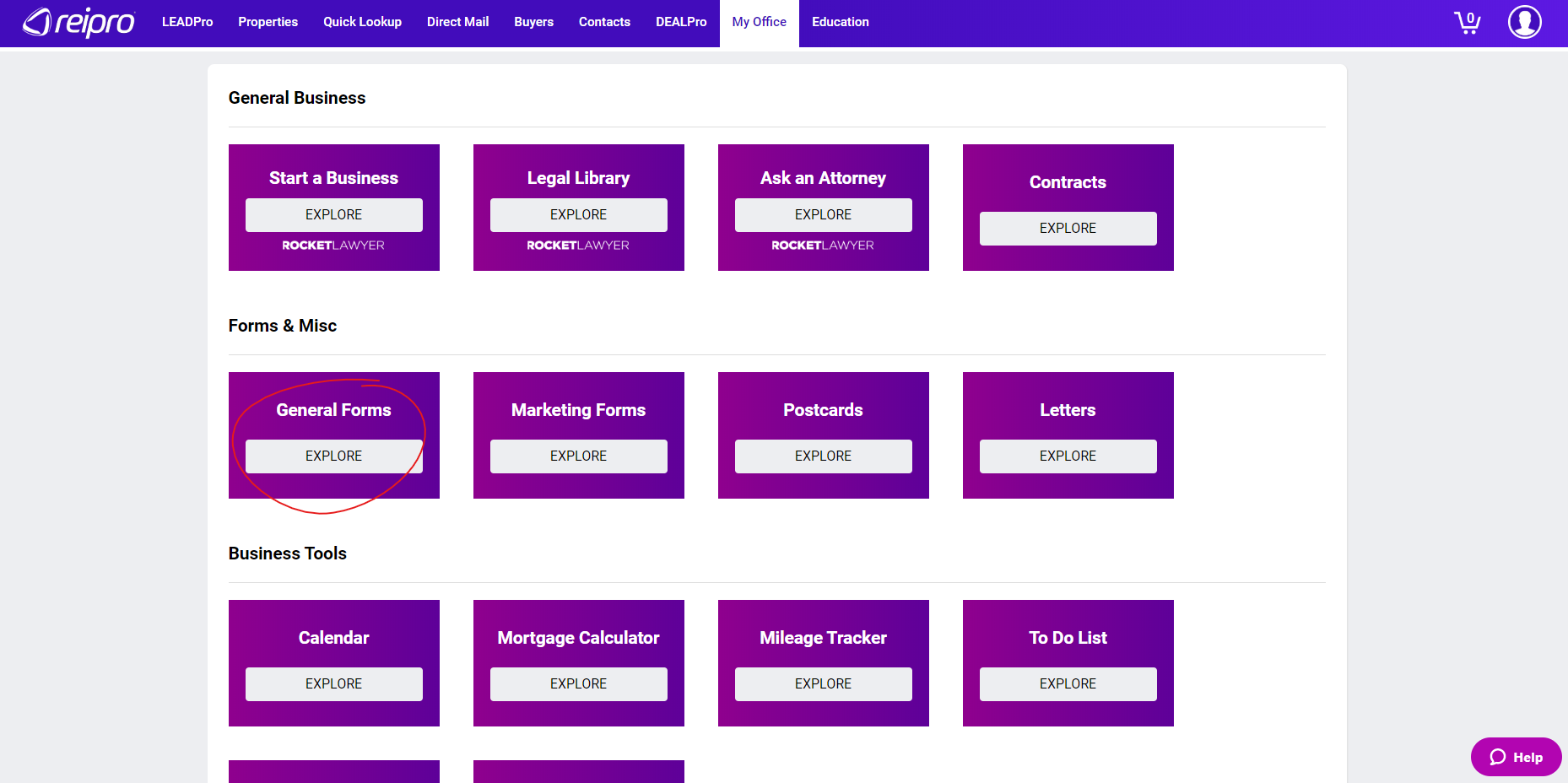 Here, click on the Upload button, and it will prompt you to choose your form and give it a name: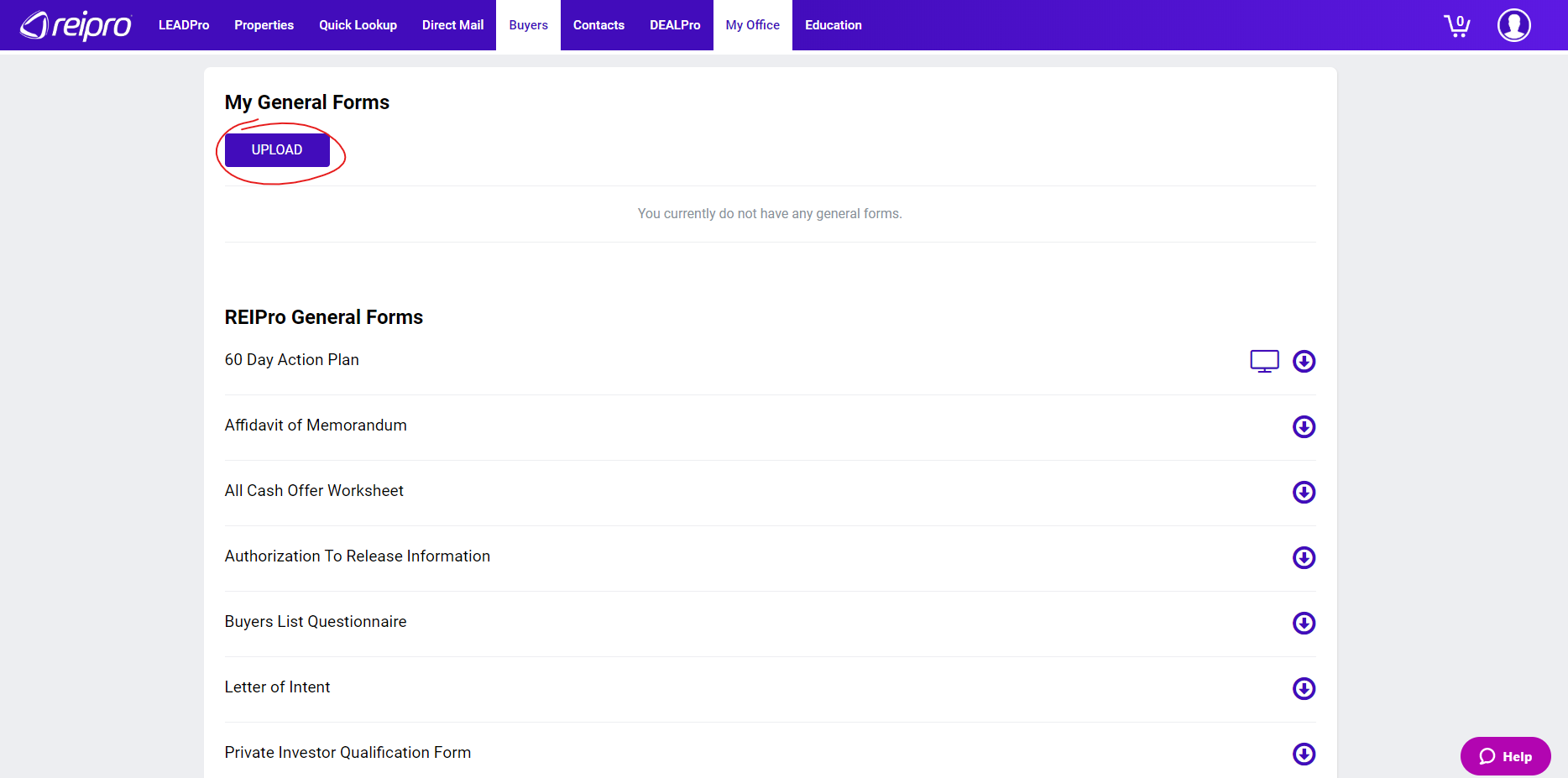 REIPro provides you with several forms already, such as the Affidavit of Memorandum, a Buyers List Questionnaire, a Property Inspection Sheet, and several others. If you upload your own form, it will be available throughout the system such as in the Executable steps, and available to your users.