To upload your own marketing form to use within the software or make available to your users to use, click on Business Center in the left side Menu, and then click on the Marketing Forms Explore button.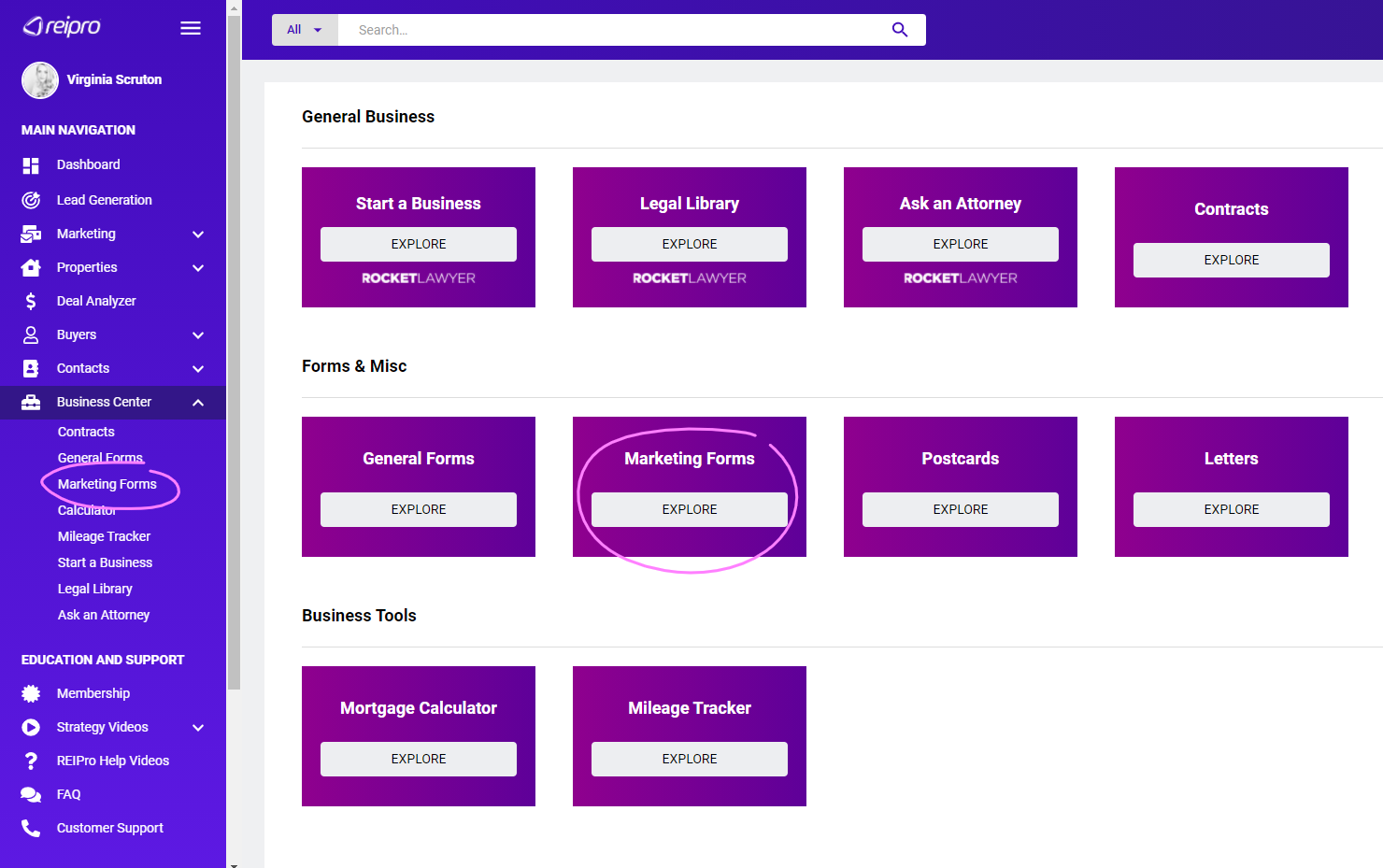 Here, click on the Upload button, and it will prompt you to choose your form and give it a name: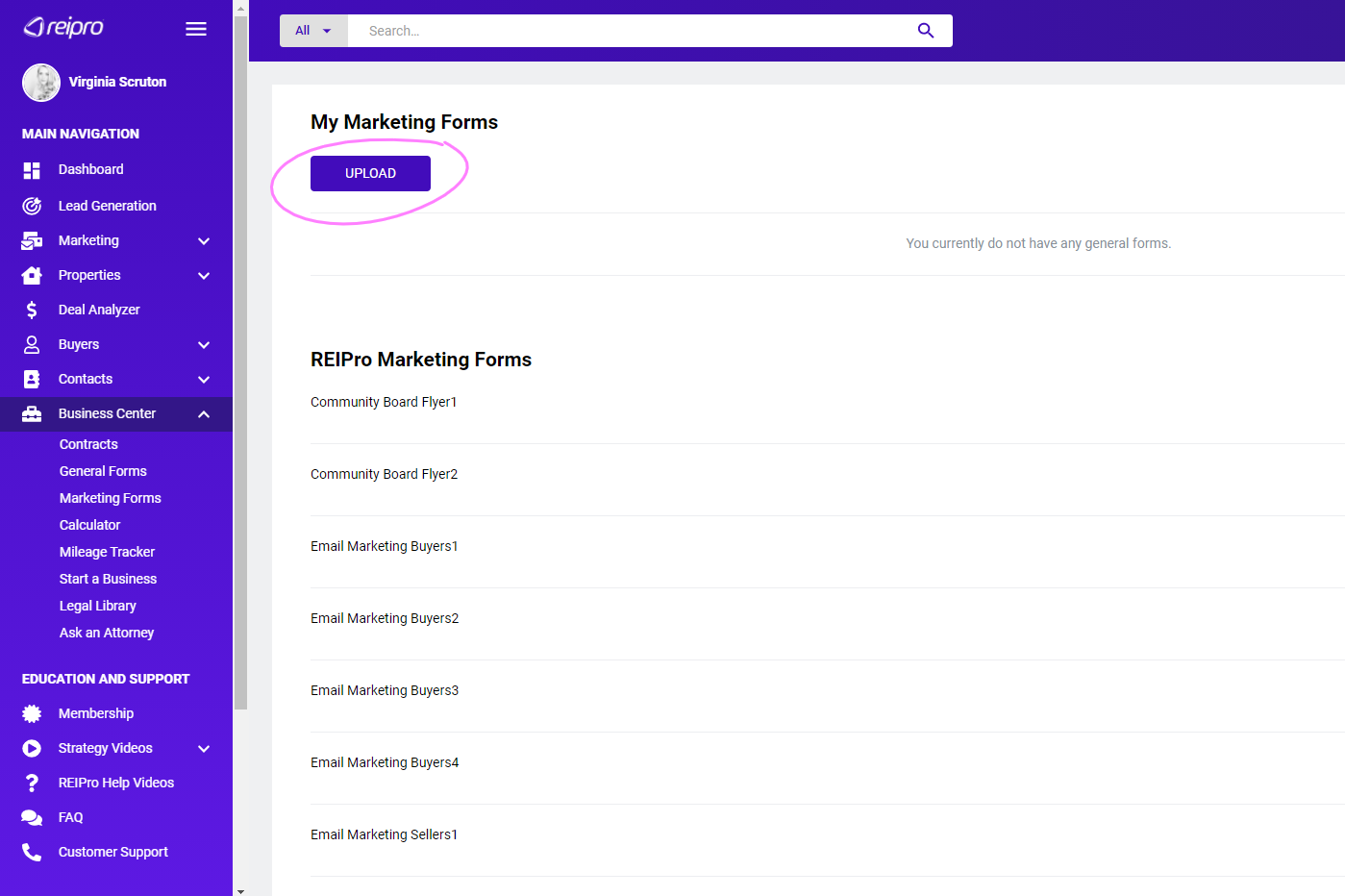 REIPro provides you with several forms already, such as the Flyers, Marketing emails for buyers and sellers, Lease Option Special Reports, and several others for you to download and use.
If you upload your own form, it will be available throughout the system such as in the Executable steps, and available to your users.